| | |
| --- | --- |
| Soup number | 13 |
| Date | 6.11.2022 |
| Twitter | Read |
| Thread Reader App | Read |
| Thread Reader PDF | Read |
| | |
| --- | --- |
| Vatnik's profession | Soldier |
| Vatnik's country of origin | Russia |
| Retweets | 3k |
| Likes | 8k |
| Views | |
Aleksei Milchakov
Fringe pro-🇷🇺 bloggers such as the
@TheGrayzoneNews
like to keep the 🇷🇺 narrative of Ukrainian neo-nazis and the need for "denazification" inside Ukraine. Today I'll be introducing a real Russian
#vatnik
, co-leader of the Rusich group and a neo-nazi called Aleksei Milchakov. 1/8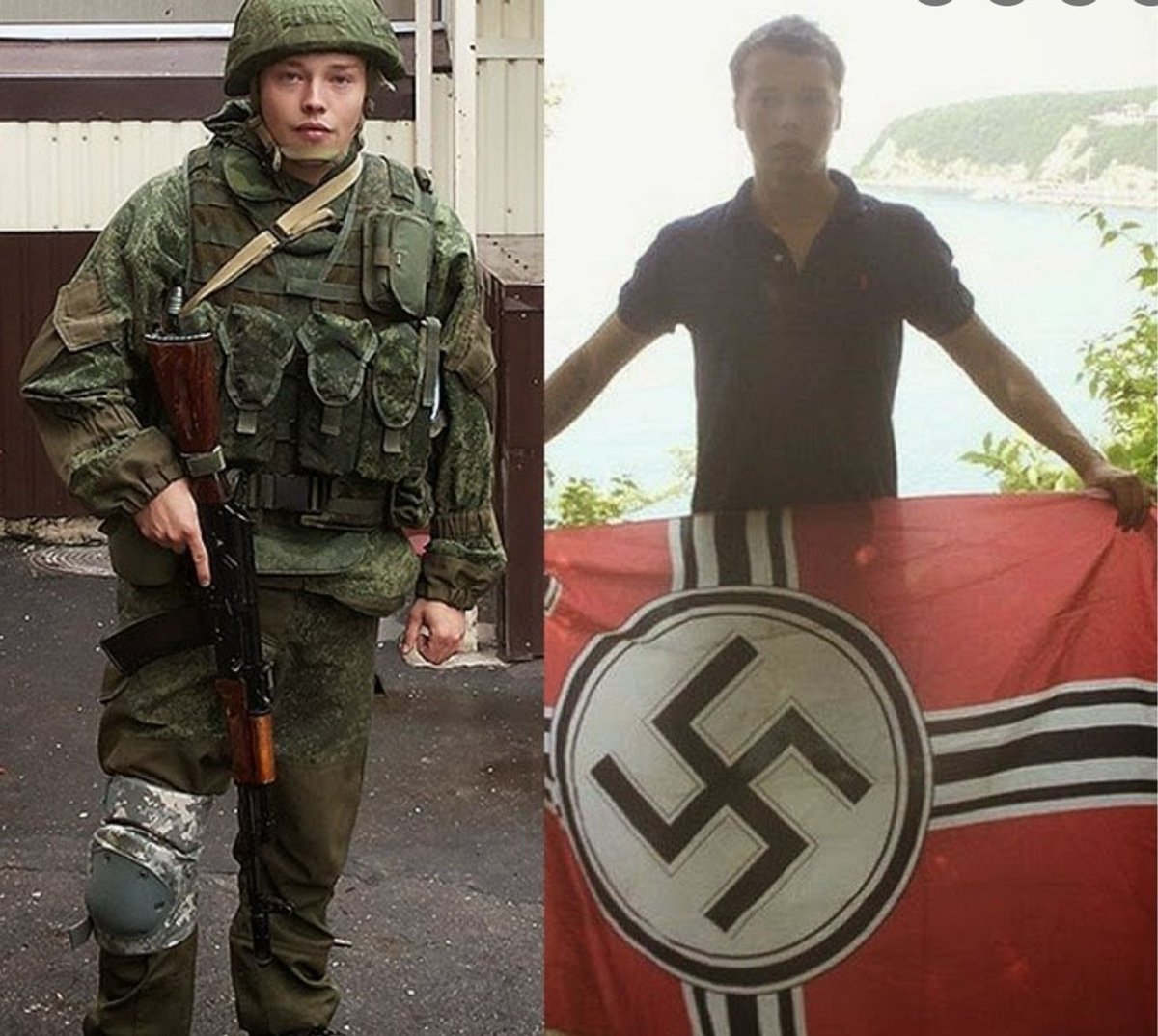 Aleksei is a real piece of work. He came to public attention in 2011 after he made a home movie of him torturing, decapitating and allegedly eating a puppy.
newsru.com/crime/28nov201…

2/8
On what claims can we call Aleksei a nazi? He's admitted it himself: in 2020, a video with two men discussing was published on a 🇷🇺 nationalist Youtube channel. One of them is Aleksei. In the video he states that "I'm a nationalist, a patriot, an imperialist [...] I'm a nazi."3/8
Mr Milchakov co-leads a 🇷🇺 paramilitary group known as Rusich, a group that openly embraces Nazi symbolism and radical racist ideologies. Rusich has been connected to atrocities in both Ukraine and in Syria. Some experts have suggested that the group is affilated with Wagner. 4/8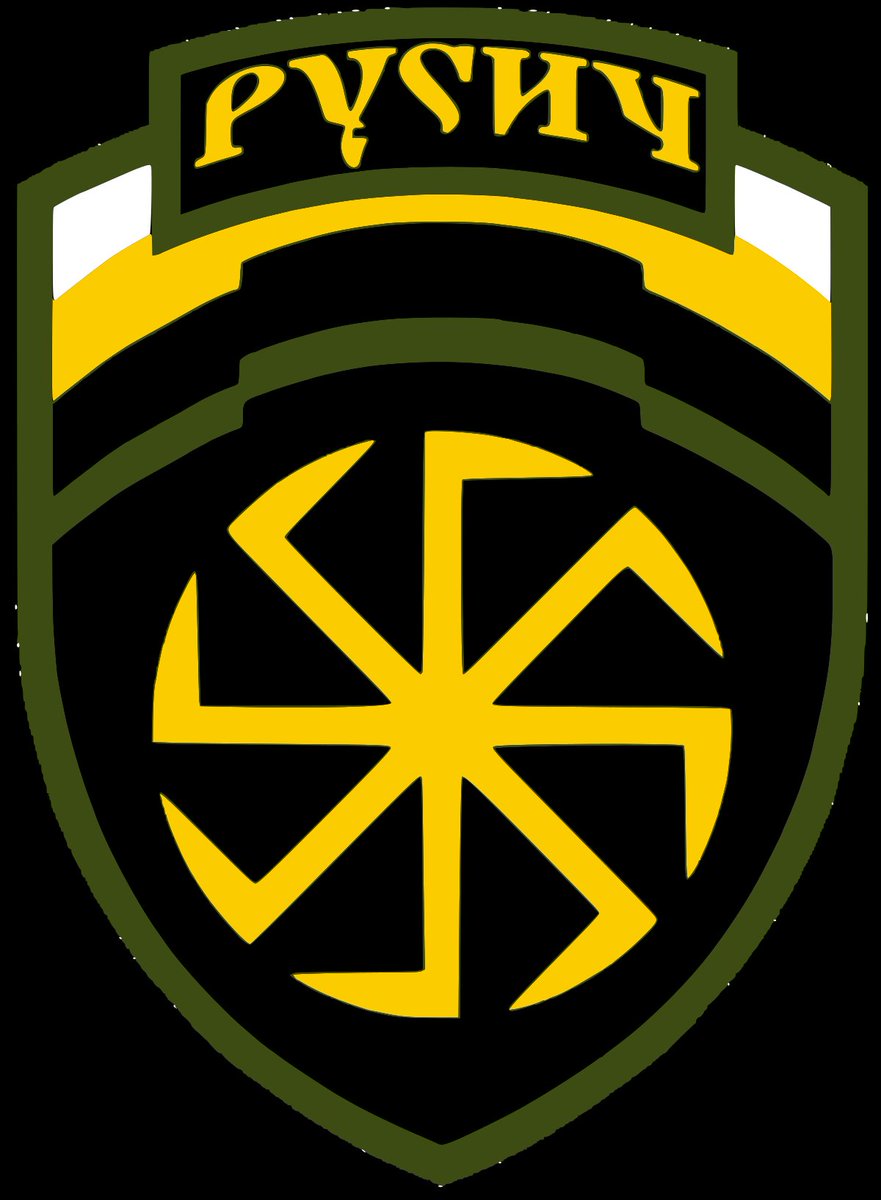 Aleksei fought openly against Ukrainians in Donbas as volunteers in 2014 and 2015. Moskovsky Komsomolets, a 🇷🇺 tabloid, wrote an article with a headline "A Fascist Butcher From St. Petersburg Has Gone To Fight For The Insurgents." about Milchakov. 5/8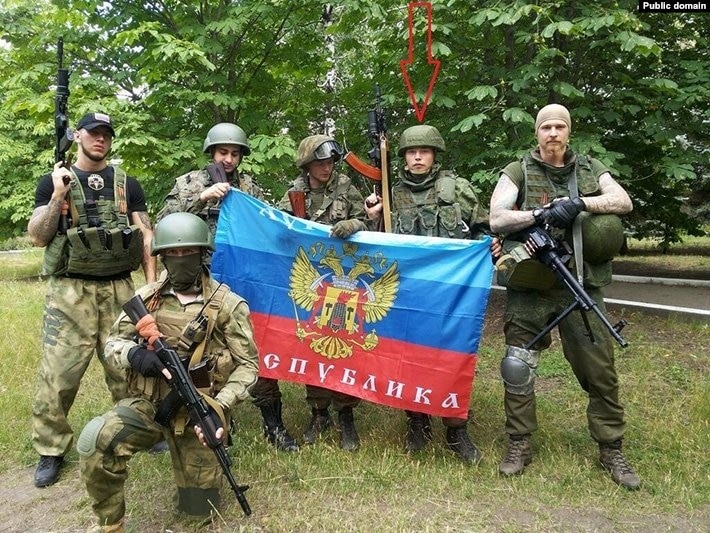 Milchakov is reputed to have scratching swastikas on the Ukrainian soldier's faces (oh the irony), cutting their ears and taking selfies against the backdrop of their burned bodies.
6/8
On May 27th, an allegedly Rusich affiliated TG channel posted an undated photo of showing Milchakov in Ukraine:
t.me/NeoficialniyBe…
On May 22nd,Der Spiegel reported that Aleksei was injured during the invasion (the article is behind a paywall):
themoscowtimes.com/2022/05/23/rus…
7/8
In August 28th,
@nexta_tv
published a footage that shows Milchakov in Ukraine:
8/8