| | |
| --- | --- |
| Soup number | 32 |
| Date | 2.12.2022 |
| Twitter | Read |
| Thread Reader App | Read |
| Thread Reader PDF | Read |
| | |
| --- | --- |
| Vatnik's profession | Debunk |
| Vatnik's country of origin | N/A |
| Retweets | 530 |
| Likes | 2k |
| Views | |
Zelenskyy disinfo
In today's
#vatnik
soup and in the 2nd edition of "You pronounced this nonsense, not me", I'll introduce some of the outlandish lies and disinformation regarding Ukraine's president Volodymyr Zelenskyy and how he has managed to counter these smear campaigns.
1/13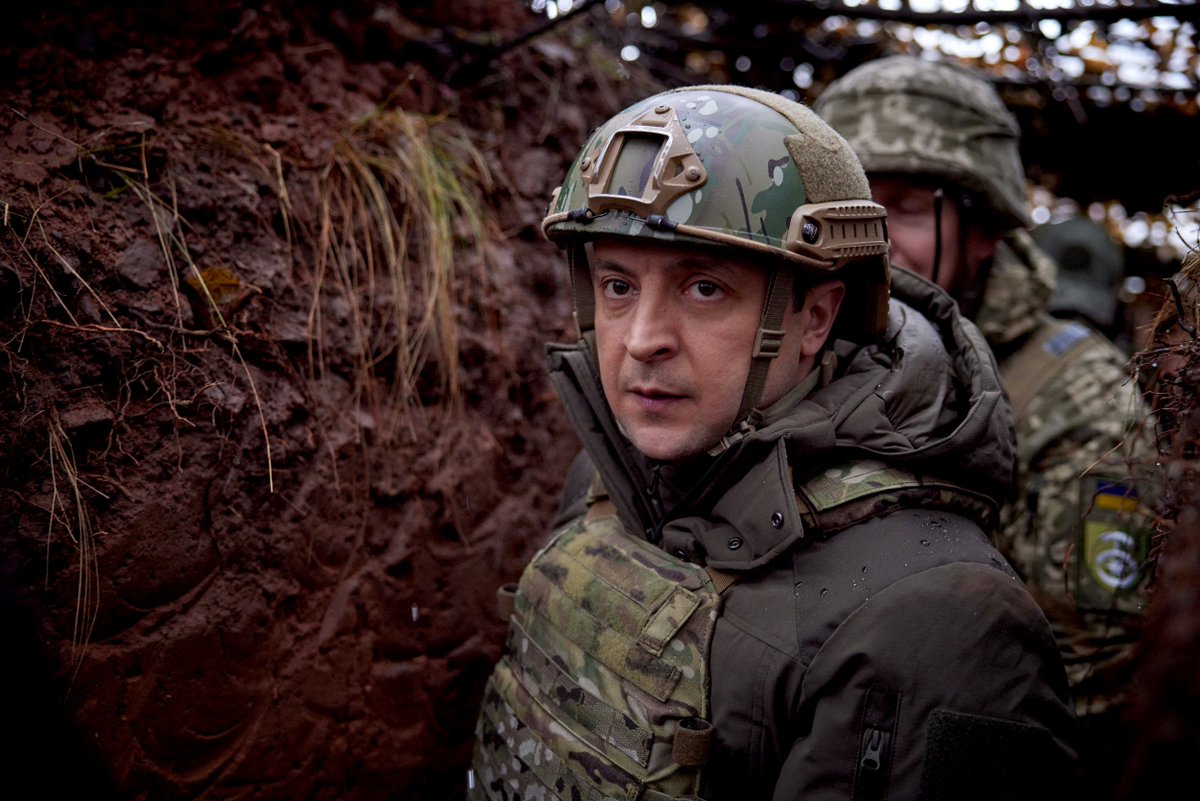 Since day one of the invasion he's been the #1 target for Russian propaganda - why? Because Russia lost their own man, Viktor Yanukovych, during the Euromaidan uprising. Yanukovych fled Kyiv and is now living in exile in Russia.
2/13
At the beginning of the war, 🇷🇺 assumed that Zelenskyy, a man mostly known for his acting career, would quickly fold and leave Ukraine. Immediately after 🇷🇺's full-scale invasion begun, Kreml started spreading disinfo that Zelenskyy had already fled from Ukraine to Poland.

3/13
Soon after these accusations, Ukrainian leadership, including Zelenskyy, published a video from the streets of Kyiv to fight this propaganda campaign. This video quickly became one of the biggest morale boosters for Ukraine.
4/13
Soon after one of the worst deepfake videos ever produced was published. In this video, "Zelenskyy" called for his soldiers to lay down their arms. Hackers managed to send this video on Ukrainian national TV, too and the news spread quickly on social network VKontakte.
5/13
In July, 2022, hackers hacked into a Ukrainian radio station and sent a message that Zelenskyy was hospitalized and was in intensive care. Again, Zelenskyy published a rebuttal and said that he was well.

6/13
After the Russians realized that none of these approaches wouldn't work, they started the drug addict accusations: a fake video of Zelenskyy having cocaine on his desk surfaced and spread like a wildfire.
7/13
This claim was supported by another edited video of Zelenskyy "praising cocaine" (he was actually talking about coffee & exercise). The outlet that did the original interview has denied these claims, too:
pravda.com.ua/news/2019/04/8…
8/13
Fringe pro-Putin bloggers such as Max Blumenthal (
@MaxBlumenthal
) are still desperately trying to push this silly narrative from time to time:
9/13
Another popular claim regarding Zelenskyy is that he's a billionaire.Lee Stranahan was arguing this already back in April,'22:
Forbes Ukraine has estimated his fortune to be ~20 million USD and name his company Kvartal 95 as his main source of income.11/13
Pandora Papers revealed that Zelenskyy has offshore companies abroad, but so does many others: over 200 Finns were named in these leaks. And of course Putin and Timchenko were also there:
theguardian.com/news/2021/oct/…
12/13
Zelenskyy has been quick and effective at countering any disinformation Russia tries to spread about him.
He does this by effectively using various social media channels, but I'm sure that we will see even more Kremlin-related bullshit coming in the following months.

13/13