| | |
| --- | --- |
| Soup number | 77 |
| Date | 18.1.2023 |
| Twitter | Read |
| Thread Reader App | Read |
| Thread Reader PDF | Read |
| | |
| --- | --- |
| Vatnik's profession | Journalist |
| Vatnik's country of origin | UK |
| Retweets | 668 |
| Likes | 3k |
| Views | 300k |
Patrick Lancaster
In today's
#vatnik
soup, I'll introduce an American propagandist & a Youtuber, Patrick Lancaster.He's a former sailor turned pro-Russian disinfo spreader. Ironically,his videos from the Russia-occupied areas have exposed Russian war crimes and sensitive military information.
1/13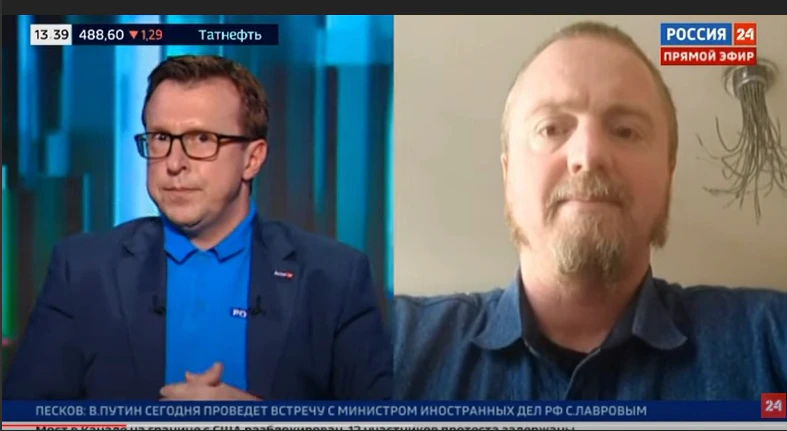 In June 2001 he joined the US Navy, working on the USS Kitty Hawk as a cryptologic technician. He apparently also held a top-secret clearance. After leaving the Navy, he worked as a real-estate agent until he moved to Berlin and started working as a journalist around 2011.
2/13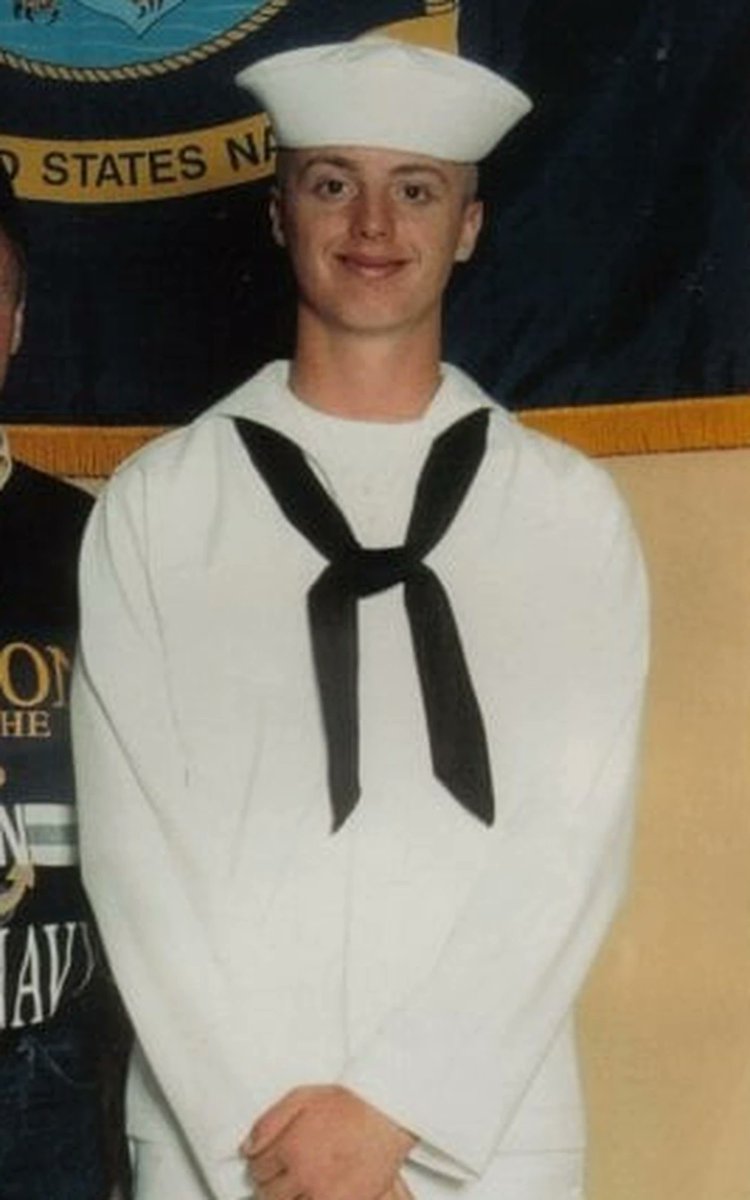 Patrick calls himself a "independent, crowd-funded journalist", which means that he's mostly paid for by the Kremlin. He's usually the only English-speaking reporter in Russia-controlled territories, and often travels around with Russian troops.
3/13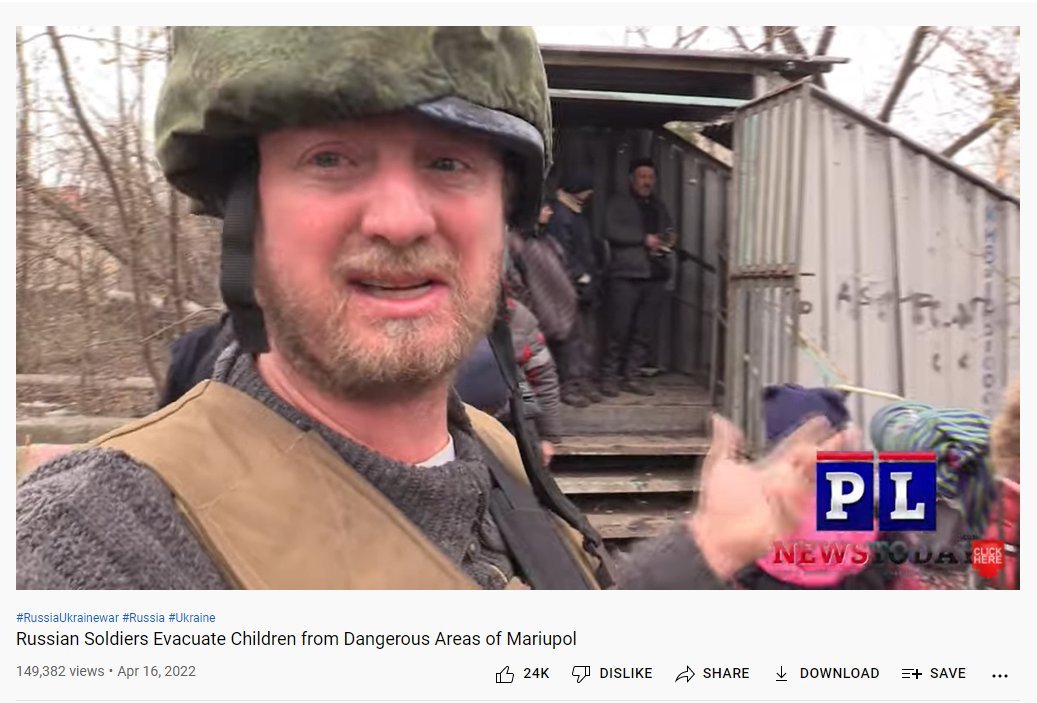 David Ferris,an American filmmaker met Lancaster in Donetsk in 2014 & later commented that "I remember [Patrick] sort of being compromised from the beginning". Cyber Front Z,a troll farm established in 2022,promotes Patrick's videos and calls for people to support his work.

4/13
He arrived to Ukraine in 2014 to cover the Euromaidan revolution. In the same year,he converted to Orthodox Christianity,settled in the Donetsk Oblast & met a woman who'd later become his wife. Their wedding was covered by several Russian news organizations, including Zvezda.5/13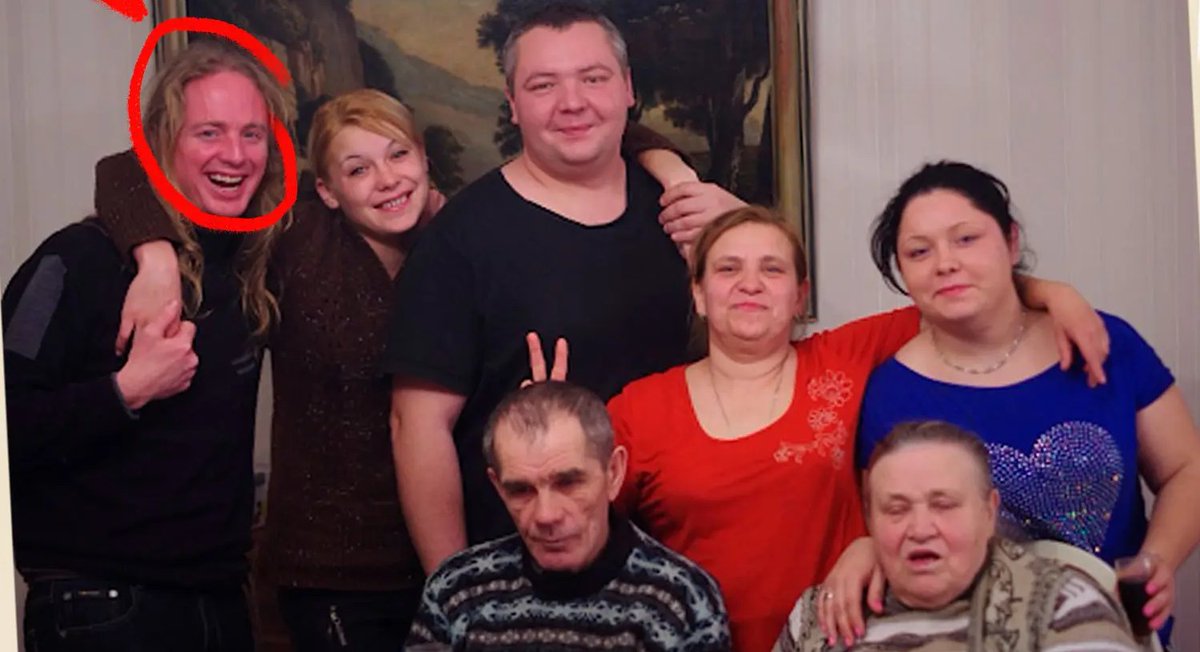 At some point Lancaster worked as a cameraman for another propagandist, Graham Phillips. By 2022, Patrick had fallen out with Graham, & Patrick described Graham as a "harmless clown who runs around in a panic, like a rabbit in headlights spouting phrases in broken English".
6/13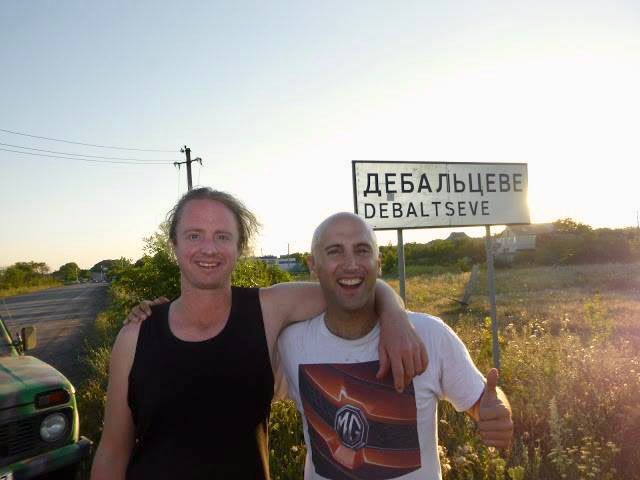 Graham later retaliated, calling Lancaster an "illiterate, grifting charlatan, with a journalistic acumen and ability lower than a potted plant."

His Youtube channel gained a huge boost in subscriptions after he started reporting on the war, helping him boost his channel...
7/13
...from mere 50 000 followers to over half a million.
Patrick is one of the "dirty dozen" of the most prominent Western propagandists that spread pro-Russian propaganda by masquerading as "independent journalists". Patrick crowdsources his work, and has over 1000 ...
8/13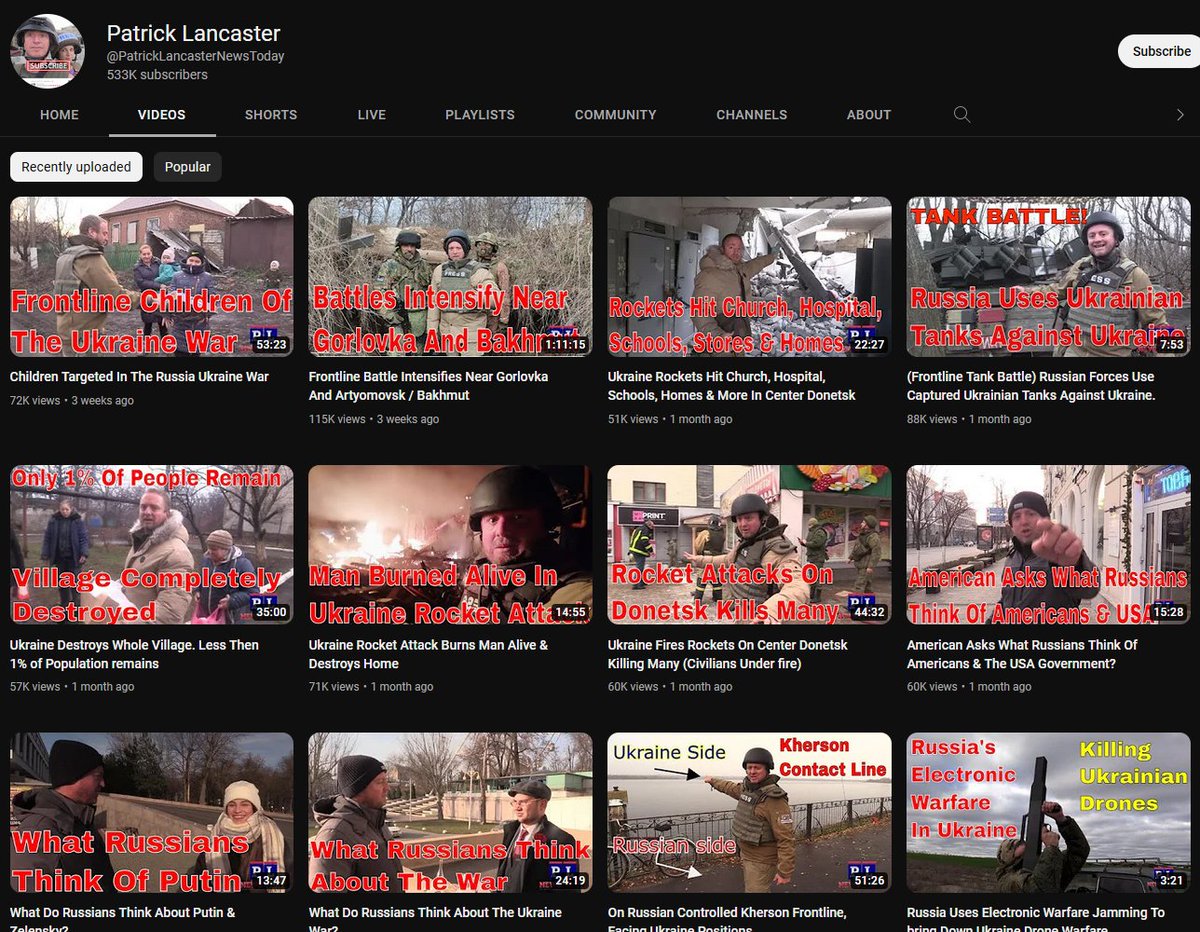 ... paying subscribers on Patreon, each paying anything between 3 and 200 USD. By Jun, 2022, his Buy Me A Coffee account had collected over 77 000 USD. He also sells his footage to Kremlin-backed medias, probably gaining him a hefty extra pile of money.
9/13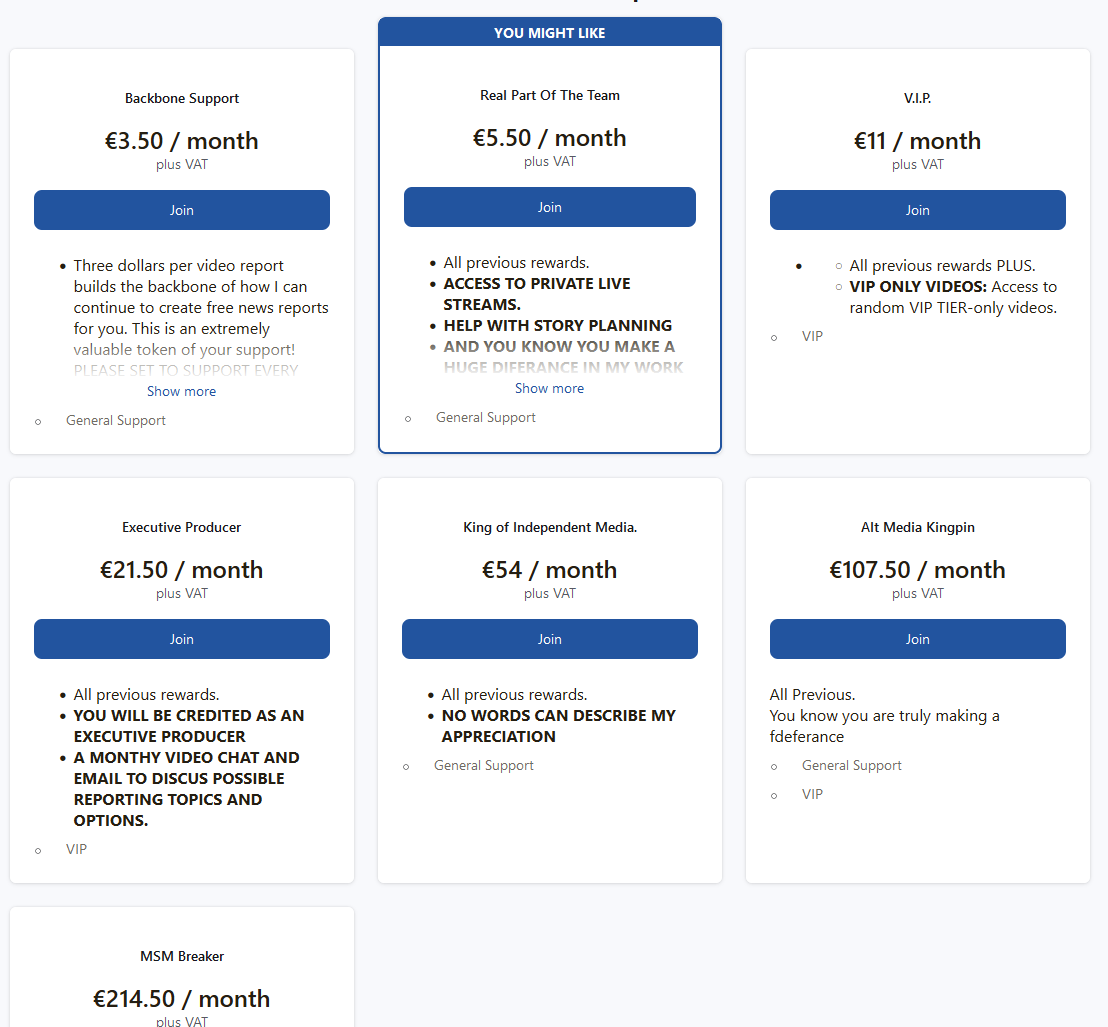 Lancaster has worked for many Kremlin-controlled state medias,including RT, Ruptly & Zvezda, while covering the war in Donbas. In 2022,his only international outlet was the InfoWars. Patrick's connected to Eric Kraus,a pro-Russian French businessman who's close to Patrushev.10/13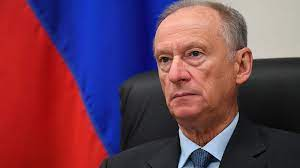 He's been involved in various false flag operations, which try to put the blame of "terrorist acts" and "war crimes" on the Ukrainian soldiers.
He published a staged video of a "pre-war provocation" from Donbas, in which IED had allegedly killed one of the ...
11/13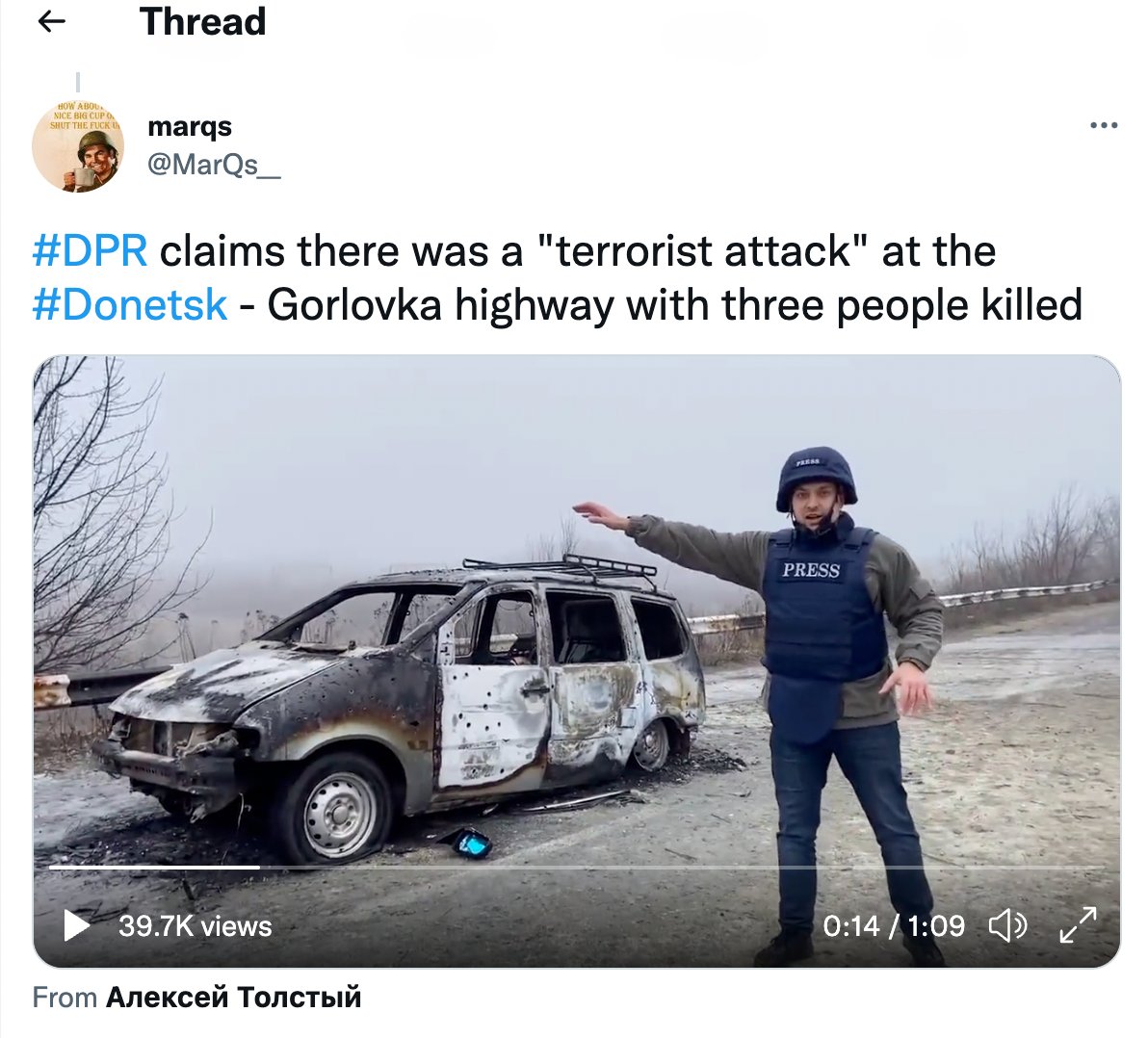 ... military commanders of the made-up state of Donetsk People's Republic. Explosive weapons expert and a forensic pathologist concluded that the whole scene was staged and the bodies were actually cadavers with evident autopsy marks on their skulls.
12/13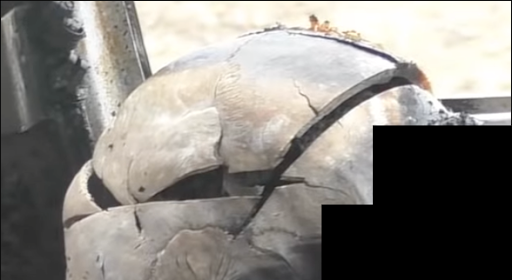 Research by Bellingcat also used one of Lancaster's videos to identify a Russian soldier suspected of torturing and castrating a Ukrainian POW:
bellingcat.com/news/2022/08/0…
13/13